Vocology: a Form of Speech Therapy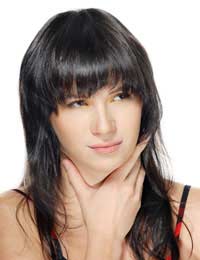 Vocology, at it's most basic level, is the study of voice and treatments for voice disorders. This means that vocology is made up of a number of different areas of study, including speech and language pathology, laryngology, and training in both singing and voice (such as undertaken by stage performers). Vocology is not a term that commonly comes up in conversation, so we have put together some basic answers to commonly asked questions about vocology.
What is Vocology?
While vocology is technically the study of the voice, and ways to "fix" the voice should it become damaged or disordered, the term is sometimes also used as a verb to describe the practice of caring for or healing the voice. Thanks to vocology, there is now a growing body of knowledge on how the voice works, disorders that affect the voice and methods of treating voice disorders and any damage that may occur to the voice due to illness or overuse.
What is Speech and Language Pathology?
Speech and language pathology is another area of study that involves speech, language and the voice. This term is often used as an umbrella to describe the study of anything related to verbal communication, including swallowing and the understanding or cognition of speech. It also includes the study of common speech disorders, as well as the most effective ways to treat them.
What is Laryngology?
Laryngology is the study of the larynx or voicebox. This area of study includes common illnesses, injuries and disorders associated with the larynx and how to best treat these problems. Rehabilitiating a voicebox, and thus a voice, is a common goal of laryngology.
What Kind of Training is Available for Singing and Voice?
Voice training involves a wide variety of practices to help those make the most of their own voices for singing or speech purposes. Breathing methods, postures, vocal exercises, fitness and ear training are all a part of voice training. These activities can all be used in a rehabilitative sense for those who suffer from voice or speech difficulties.
How Does Vocology Help Speech Disorders?
Due to the broadness of its areas of study, vocology encompasses voice, speech and language disorders. This means that individuals whose verbal communication is inefficient undoubtedly turn to the knowledge of vocology whether they know this or not. Speech and language therapists draw upon the knowledge of vocology when treating voice, speech and language disorders and even those without communication problems may turn to vocology to take the best care of their voice. Actors and singers, for example, who turn to voice coaches ultimately turn to vocology to help them heal or "save" their voices and speech.
Where Can I Find Out More About Vocology?
Medical professionals are all trained in the muscles and soft tissues that make up the voice and produce speech, as are speech and language therapists. The British Voice Association (www.british-voice-association.com) is also dedicated to the study and health of the voice and so is a good starting place for finding out more about vocology.
You might also like...