Speech Therapy: Target Sounds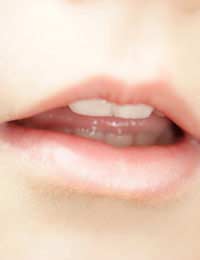 In speech therapy "target sounds" are those which are specifically selected to be practiced by the child, therapist and parents at home. These sounds are picked out as part of articulation therapy. Usually three or so sounds are selected at a time, and these tend to be focused on for a period of several months to give a child time to truly master them. Target sounds are most frequently practiced in isolation first, then in more complex arrangements and finally in a consistent routine at home.
Target Sounds In Isolation
When a child start speech therapy (s)he will likely be asked to pronounce target sounds in isolation first. This is because it is easier for a therapist to assess how and why a child pronounces each sound the way (s)he does, and therefore how best to proceed with correcting any mispronunciation. Target sounds are usually selected based on:
Appearance in single syllable words.
Appearance at the start, middle and end of words.
Appearance in words the child says often.
How disordered or disrupted the sound is in a child's speech.
Whether or not mastering the sound will have a big impact on a child's intelligibility.
The likelihood of a child mastering them quickly and gaining more confidence.
Target Sounds In Complex Arrangements
Once a child has successfully mastered target sounds in isolation (s)he will likely be asked to move along to producing these sounds in more complex arrangements. This may cause a child's progress to slow somewhat, but it is important for him or her to take the time to master these new steps in order to achieve more fluency in speech. Children are often asked to produce these complex arrangements by:
Saying multi-syllabic words which incorporate a repetition of the sounds.
Using single or multi-syllabic words in suggested phrases or sentences.
Answering questions which will elicit targeted sounds more organically.
Saying words faster and with less "care".
Reading sentences or paragraphs which incorporate target sounds.
Working through speech drills at a quick pace.
Consistent Practice of Target Sounds
Target sounds will continue to be worked on until a speech therapist is satisfied that they have been mastered. Throughout therapy the child will likely be taught how to self-assess pronunciation and be asked to consistently practice these sounds at home. Parents may be taught how to facilitate this practice through:
A specific number or time limit on daily or weekly practice sessions.
Asking a child to "read" a picture book and provide the story.
Helping a child describe something (someone's outfit, a room layout, the garden, etc).
Opening a magazine and having a child point out things containing the target sound.
Kick a ball and yell out a target word with each kick.
Singing songs or nursery rhymes in a specific rhythm.
Reciting long lists or sentences containing target sounds from memory.
Target sounds will be selected by a speech therapist and focused on for several weeks or months until a child masters them. These sounds will be practiced first in isolation, then in more complex arrangements. Consistent practice of these sounds at home is critical for progress and mastery, not to mention the silly songs and games can be a great chance for parents and kids to have fun together!
You might also like...