The Lidcombe Program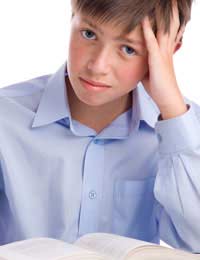 The Lidcombe Program is a behavioural treatment program for children who stutter. It consists of two phases and is conducted by parents. The Lidcombe Program utilises speech measures to track progress and has been proven in independent trials to be successful.
Phases of the Lidcombe Program
The Lidcombe Program is conducted in two phases. The first phase, called Stage One, involves treatments each day and a visit with a speech therapist or pathologist once a week. This phase continues until stuttering has either been eliminated completely or reduced to a very low level. The second phase, Stage Two, then begins. The aim of Stage Two is maintenance, or keeping stuttering away or at a very low level for one year. During this phase, treatments and visits with the speech therapist or pathologist are reduced.
Parental Lead in the Lidcombe Program
In the Lidcombe Program, treatments are administered by parents. These treatments take place in the child's normal environments, such as their own home or other settings in which they spend a lot of time. The speech therapist or pathologist will teach parents how to administer treatments, but parents must be ready and willing to work with their children every day.
The Lidcombe Program uses direct treatments, which means that parents must address their children's stuttering head-on. Parents must comment directly on their children's speech and these comments should be incredibly positive. This does not mean that a parent must comment on or give praise for fluent speech at all times, but rather at specific times each day. For the most part praise should be given when there is no stuttering and only rarely should parents comment on the stutter itself. Parents may also choose to ask their children how they themselves feel about their speech.
During Stage Two this feedback is gradually reduced. Parents are taught how best to make these comments and do the treatments by the speech therapist or pathologist, and they will be asked to demonstrate their techniques so that the speech therapist or pathologist can give feedback as well.
Speech Measures and the Lidcombe Program
The Lidcombe Program relies heavily on speech measures to track the progress of eliminating a child's stutter. These measures help ensure that progress is being made or that adjustments can be made if there is no measured progress. These measures also allow for quantifiable proof that a child has met his or her speech criteria for success, and that the child can continue to meet these criteria in the future even after the Program has ended.
The parent is the one who uses speech measures, and assigns numbers to the fluency of the child's speech. For example, "1" means that there is "no stuttering" and "10" means that there is "extremely severe stuttering". Throughout the Program, the parent and speech therapist or pathologist will review these measures at each visit in order to better assess how well the current program is working and if it requires any adaptations.
The Lidcombe Program provides parents with a positive, effective way to treat their children's stutters. This two phase Program allows parents to help their children concentrate on fluent speech and measure their progress towards to the elimination of a stutter. Speech therapists and pathologists help parents best prepare for treatments, review speech measures and gradually help parents phase out treatments as the child's success criteria are met.
You might also like...
I don't know what else to do ..
Sweetpee
- 24-Apr-23 @ 12:20 AM
Three year old has started to stutter when they speak, it has become increasingly worse over the last few weeks. He now gets frustrated with himself and will often start crying mid sentence. We advice him to pause and start the sentence again taking in deep breaths and being clam before he speaks. Any other suggestions on what can help?
Sir I only stutter when speaking to others. Not when, I speak to myself can you tell me what's the problem.
Kashi
- 27-Jul-22 @ 5:13 PM
I am supering from it
Hamza muhammad
- 17-Jul-22 @ 1:04 AM
I am 23 years I am supering from stammer please how can I get vaccine for ti
Hamza muhammad
- 17-Jul-22 @ 1:02 AM
My age is 32...when IAM speaking difficulty to say word...IAM disappointed in my life only reason is stammring..plz help me...
Ildho
- 16-Jul-21 @ 8:21 PM
Is there any advice for a child who has been really forward with his speech since 2 he has stung sentences together so clearly. He has now started repeating the end of some words quite a lot. For example because...ausehave you ever heard of this as I have only ever heard stammering at the beginning of the words. Any advice would be helpful. Thank you.
Owl
- 17-Jun-21 @ 12:41 AM
Hi my name is samina I have a son he's 6 when he was little he started to stutter around ages 3 to 4 n im trying my hardest to help he he can sing without stuttering but I realised when he talks he's stuttering n my 4 years old son has been listening to him n sometimes he takes a bit long to explain as he picking up of my 6 years old im really upset for them as kids can be really mean about these things what should and could I do to help please ? Thanknyou
Sam
- 14-Mar-21 @ 11:21 PM
My 12 year old daughter has a stammer it's really affecting her progression in school and would like classes
He's
- 26-Nov-20 @ 8:19 AM
@CCMS The British Stammering Association offers impartial information, resources and support across all ages. It has two specialist websites for parents of school-age children who stammer which can be located via its website. It has a section on the homepage called 'raising awareness in schools'. It also has a'help and information' section and a helpline which you can contact on 0845 603 2001 during office hours. Hope this points you in the right direction.
SpeechDisorder
- 14-Oct-14 @ 2:32 PM
My six year old has developed a moderately severe stutter over the past year and we have started therapy on the Lidcombe Programme. I would find it useful for you to provide advice for us to engage schools with, for instance how teachers might support (and how they might inadvertantly undermine) the child's therapy, how to deal with comments or teasing from other children, how to answer the inevitable questions about why the child has difficulty speaking fluently, and how far the issue should be discussed with other siblings. My son is a twin and the competition between the two boys to be heard seems to have been a major factor in his disfluency; I would really like to undertand better how far I can enlist the fluent twin to support his brother without his drawing attention to the problem throughout the day.
CCMS
- 14-Oct-14 @ 10:08 AM