Where Will Speech Therapy Take Place?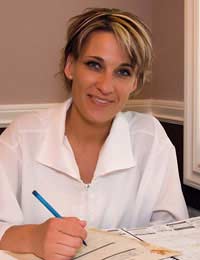 Speech therapy, the therapeutic treatment of speech difficulties and disorders, is a common treatment option for individuals experiencing speech difficulties or disorders. Millions of individuals attend speech therapy sessions in the United Kingdom every year. Just as there are many variables that ultimately decide what will occur during speech therapy, so too are there many location options for speech therapy sessions. Each speech therapy session will be different, and individual speech therapists may hold sessions in a variety of different settings.
Location of Speech Therapy
The location of speech therapy sessions will depend very basically upon the type of therapy - that is whether it is private therapy or group therapy. Group therapy, obviously, will need to take place in a larger area. Sometimes group therapy is carried out in large rooms at a hospital or clinic, or even a public hall or community centre.
The location of speech therapy may also depend upon who is ultimately providing the therapy. If therapy was sought privately, then it may be carried out in a private office. If the NHS is providing therapy then it may be carried out in a clinic or hospital. If a local authority is providing therapy for educational purposes then it may be carried out at school.
Sometimes speech therapy may be carried out in a classroom, though usually a student will leave the class and go to a more quiet setting such as a private office or empty classroom in order to receive speech therapy.
Location and Content of Speech Therapy Sessions
The location of a speech therapy session will affect the content of that session. The size of the room, the seating plan of the room, whether or not there is audio-visual equipment, whether or not there are toys or props and whether or not the room is totally private or shared will all determine which activities can be carried out.
Usually a variety of activities are undertaken during speech therapy, regardless of the location, including:
Sound or word repetitions
Rhymes
Conversational activities
Reading and comprehension activities
Puzzles, word or sentence scrambles
Reading aloud.
Depending on the age of the client, play time activities and school work may also be the basis of a session.
Location and Speech Therapists
Speech therapists are trained, qualified individuals with expertise in providing speech therapy to individuals with speech and voice difficulties and disorders. These professionals are usually adept at suiting the content of a speech therapy session to the location, even if the surroundings are not optimal.
In the UK, all speech and language therapists complete a degree course and must register with the Health Professions Council. Most speech and language therapists will also be a part of the Royal College of Speech and Language Therapists, the representative body for the profession.
All speech and language therapists may be "investigated" via these two organisations to ensure that they are in good standing within the profession. The Health Professions Council can be visited at www.hpc-uk.org, and the Royal College of Speech and Language Therapists can be visited at www.rcslt.org.
Further Information on Speech Therapy
A number of organisations exist to support individuals with speech difficulties and disorders in the United Kingdom and these organisations will be able to provide further information on speech therapy. A few of these organisations include The British Stammering Association (www.stammering.org), Speakability (www.speakability.org.uk) and Talking Point (www.talkingpoint.org.uk).
When a speech difficulty is noted, further information should be sought on both the difficulty itself and possible means of overcoming it. When a speech disorder is diagnosed, the medical professional who makes the diagnosis should be able to offer more information on relevant support organisations, treatment and therapy options.
You might also like...
@MUSTY - I have included a link to I Can Help which offers a range of information services that provide help and advice to parents and practitioners about speech, language and communication.
here
.
SpeechDisorder
- 7-Jan-15 @ 10:08 AM