Support for Speech Disorders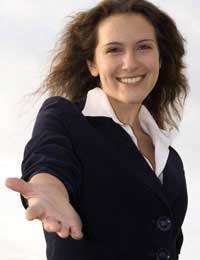 Speech disorders are more common than many individuals believe. In fact, it has been estimated that one in 10 children in the United Kingdom have a communication disorder, though more informal estimates place the rate at as high as 50% of children who have either a speech or language difficulty that impairs age appropriate communication in the early years of schooling.
Some children will grow out of these difficulties, but some will not. Finding support for speech disorders should commence as soon as a difficulty is observed, and should continue for as long as it is needed. Today there exist a wide variety of options when it comes to support for speech disorders in the UK.
Speech and Language Therapy
Speech and language therapy is a type of therapy that helps to prevent, diagnose and/or rehabilitate an individual's speech and language difficulties. Much of what goes on in speech and language therapy is geared towards repetitive practices and speech drills, using the old adage that practice makes perfect. However, perfection may not always be the end goal or result of speech and language therapy. Instead, each case will be examined on its own and specific goals will be formulated that are relevant and realistic for the individual.
In the UK, all speech and language therapists complete a degree course and must register with the Health Professions Council. Most speech and language therapists will also be a part of the Royal College of Speech and Language Therapists, the representative body for the profession. All speech and language therapists may be "investigated" via these two organisations to ensure that they are in good standing within the profession.
Support Organisations
A number of organisations exist to support individuals with speech disorders in the UK. Many of these organisations are devoted to providing information and advice to those who suffer from a speech disorder, while others are also committed to fundraising for further research in a specific area. Just a few of the organisations operating in the UK today include Afasic (www.afasic.org.uk), the British Stammering Association (www.stammering.org) and Speakability (www.speakability.org.uk).
Some speech disorders are also the result of an associated disorder, such as Autism, which would have its own support organisations. When a speech disorder is diagnosed, the medical professional who makes the diagnosis should be able to offer more information on relevant support organisations.
Support in Schools
Most children suffering from speech disorders in the UK are still involved in mainstream, rather than special needs, education. In fact, the provision of speech and language therapy services to children has been the responsibility of the NHS for several decades. However, if speech and language therapy is deemed to be educational then the local authority and not the NHS will be responsible for this provision.
Even if speech and language therapy is deemed to be non-educational, the local authority may still provide some therapy though they would not legally be required to do so. In existing cases, contacting both the NHS and the local authority involved should yield further information on the specific case.
You might also like...