Stress Relief and Speech Disorders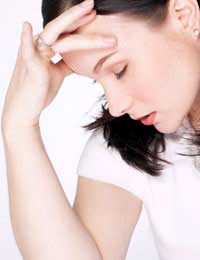 Stress does not usually cause speech disorders, but it certainly doesn't help them. From the clarity of speech to the fluency of speech, the tone of the voice to the volume of the voice, verbal communication can be greatly affected by stress.
In fact, speech and language therapists often help clients brainstorm ways by which they can relax when they feel themselves becoming tense and their speech difficulties increasing. For most people, activities such as deep breathing, visualisation, warming up, and even engaging in relaxing movements or poses can all help relieve stress and may help decrease speech difficulties.
Deep Breathing
Shallow breathing is often a hallmark of stress, so purposely engaging in a few deep breaths can work wonders to help relieve tension and deliver oxygen around the body. This oxygen then helps the body to release endorphins ("happy hormones") which further promote relaxation.
Breathing deeply through the nose and exhaling through the mouth can help involve all of the muscles and tissues used in speech, giving them time to adjust to light usage. Individuals who have trouble speaking due to breathing difficulties should consult medical professionals before altering their breathing patterns.
Visualisation
Visualisation is the technique of imagining oneself successfully completing a given task. For those who suffer from speech disorders, this may mean visualising themselves speaking fluently and clearly.
Picturing a successful speech, or even the successful pronunciation of just one word, phrase or sentence, may help the individual to later get past a stumbling block with ease. Physically practicing these items, such as by reading aloud a speech or repeating a tricky phrase, may also help increase the chances of future success.
Warming Up
Warming up the vocal chords and all of the muscles and soft tissues involved in speech can help lower stress. Making a variety of sounds, "loosening" out these muscles and tissues and allowing them time to become fluent can all increase an individual's confidence in their ability to communicate verbally. Depending upon their specific type of speech difficulty, running through suggested practice sentences, rhymes or songs may also help individuals feel confident that they can speech without great hindrance.
Relaxing Movement and Poses
Engaging in relaxing movements and poses is another way that individuals can lower their stress levels when it comes to speaking. Slowly circling and nodding the head, opening and closing the mouth, stretching the neck and relaxing the jaw are all activities in which individuals can engage to combat stress. Discussing their specific needs with yoga instructors might be another option to lower general stress levels and specifically involve the muscles and tissues involved in speaking.
Though stress affects everyone differently, it can often make a speech difficulty even worse. Everyone must find their own ways to combat stress in their daily lives, but when it relates to speech difficulties there are some activities which may help. Deep breathing, visualising a successful delivery, warming up the muscles and tissues involved in speech and engaging in relaxing movements and poses may all help individuals who suffer from speech difficulties deal with their stress.
You might also like...
I suffer from depression and anxiety and i am a nervous person especially when i am speaking to people and this is made worse by the fact that i seem to spit constantly when im speaking and this is seriously damaging my confidence. I would like to know if this is a speech problem please.
curls
- 3-Dec-13 @ 9:49 AM
I have had speech problems now for 6 mths it is very slurred and have difficulty getting my words out it is very frustrating at all times. The doc ruled out of it being a stroke which was a relief.I have had an MRI scan and also nerve testing and the results came back normal. My thyroid is under active but I am not on any medication for . Ihave difficulty swallowing my food and sometimes it get stuck in my throat and have to keep swallowing. I was reading an article in the paper about dysphonia a nd the symptoms seems to be the same as mine . I have to see the specialist in July and think I might mention I as I would like t find out what my problem is . P A collins
Bun
- 10-Jun-13 @ 6:53 PM