All About the Voice Disorder Spasmodic Dysphonia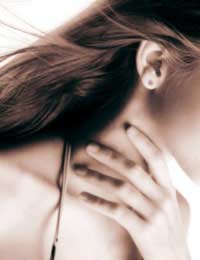 Spasmodic dysphonia is a voice disorder that is also known as laryngeal dystonia. Usually the general population knows little about spasmodic dysphonia, so below are some basic answers to frequently asked questions about this disorder.
What Is Spasmodic Dysphonia?
Spasmodic dysphonia is a disorder in which one or more muscles of the larynx (voice box) move involuntarily. These involuntary muscle movements may cause the voice to sound abnormally high or tight, and they may make it difficult for an individual to say specific words or be frequent and/or severe enough to interrupt an individual's vocal communication.
Are There Different Types of Spasmodic Dysphonia?
Yes, there are three different types of spasmodic dysphonia. Adductor spasmodic dysphonia occurs when the vocal cords slam together. This often results in a word being cut off and it may sound as though the individual is stuttering. Abductor spasmodic dysphonia occurs when the vocal cords open. This means that air escapes from the lungs and the individual's voice can sound abnormally weak or whispery. Mixed spasmodic dysphonia involves the vocal cords both slamming shut and opening involuntarily. Individuals affect by mixed spasmodic dysphonia will then sound choppy or stuttering at some times and have a weaker, more airy voice at others. However, none of these types of spasmodic dysphonia seem to appear when an individual is laughing or singing.
Is Spasmodic Dysphonia A Speech Disorder?
Spasmodic dysphonia is a voice disorder that affects verbal communication, and as such is generally considered in the larger umbrella term of a speech disorder.
What Causes Spasmodic Dysphonia?
Spasmodic dysphonia tends to develop in individuals between the ages of 30 and 50 and is more frequently diagnosed in women than men. However, the cause of spasmodic dysphonia remains unknown. It is believed that spasmodic dysphonia is connected to the nervous system and may accompany other involuntary muscle movements such as eye blinking, movement of the face, lip or tongue muscles, or muscle twitches or quivers. There may be some hereditary basis to spasmodic dysphonia, meaning that it could be genetic and therefore affect members of the same blood families.
How Is Spasmodic Dysphonia Diagnosed?
Spasmodic dysphonia is usually diagnosed by ruling out any other reason that the vocal cords would move involuntarily. This diagnosis may be made by a team of experts including an ear, nose and throat specialist, a speech language pathologist and a neurologist.
What Is The Treatment for Spasmodic Dysphonia?
At present there is no cure for spasmodic dysphonia but treatment may help to reduce the affects of involuntary movements of the vocal cords. Injections into the vocal cords and surgery on the cords may offer temporary relief from involuntary muscle movements. Voice and speech therapy with trained speech and language therapist may help individuals work with the condition. Some individuals may also seek counselling in order to better come to terms with how the condition may impact their lives.
Spasmodic dysphonia is a voice disorder that is caused by involuntary muscle movements in the vocal cords. For further information about this disorder contact a medical professional or trained speech and language therapist.
You might also like...