Specific Difficulties in Producing Sounds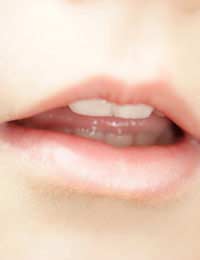 When an individual has specific difficulties in producing sounds (phonemes) it is usually considered an articulation disorder. Articulation disorders may also affect an individual's ability to string certain sounds together and these difficulties generally persist across words as opposed to being a mispronunciation of a particular word. If there is no other associated condition to an articulation disorder it may be treatable with speech therapy.
Causes of Articulation Disorders
Articulation disorders may have physiological causes or be the result of an association condition. Often articulation disorders result from an individual being physiologically unable to produce particular sounds such as because of an inability to use his or her lips, tongue, teeth, palate, respiratory system, facial nerves and/or muscles efficiently or correctly.
Particularly in children, weak muscles, little control over the tongue or respiratory system and a general immaturity in speech skills may also cause articulation disorders. In adults, however, articulation disorders are often related to associated conditions such as a general speech delay, hearing impairment, mental retardation, acquired brain injury and certain types of learning disabilities.
Types of Articulation Disorders
There are several common types of articulation disorders, particularly among children. Substitutions occur when an individual literally substitutes one sound for another, such as pronouncing a "w" instead of an "r". Distortions occur when an individual tries so hard to pronounce a sound correctly that (s)he ends up actually distorting the sound, such as by working too hard to produce a "w" and actually producing a whistling sound instead. Additions occur when an individual routinely pronounces an extra sound or syllable, for example saying "assemembly" instead of "assembly". Omissions occur when an individual omits or does not pronounce particular sounds, such as dropping the "s" or "ch" sounds out of their words.
Similarities of Articulation Disorders
Despite the many different types of articulation disorders that exist there are some similarities between them all. Across the spectrum, the sounds most often articulated incorrectly are "s" "l" and "r". Also across the spectrum, frustration, anger, fear and exhaustion can make an individual's articulation disorder more pronounced. Attending speech therapy can not only help individuals overcome articulation disorders, but can help them learn how to keep themselves calm and relaxed in order to produce the most efficient speech possible.
Speech Therapy and Articulation Disorders
Speech therapy is the therapeutic treatment of speech difficulties and disorders. A course of speech therapy may last for up to several years, though when speech therapy is begun there is usually no set time limit on when it will end. Speech therapy sessions are lead by trained, qualified speech therapists and what occurs during a speech therapy session will depend upon many variables.
The length of the therapy session (usually between a half hour and one hour), the location of the therapy session (whether at home, school or a private facility), the age of the individual involved, whether the therapy session is private or involves a group, and the type of speech difficulty or disorder that is being treated will all affect the activities and drills engaged in during the sessions.
For individuals with articulation disorders, the content of speech therapy sessions will be selected to help them begin to produce their "trouble" sounds correctly and efficiently. It is likely that a variety of speaking drills will also be assigned as homework for the individual to practice between speech therapy sessions.
Further Information
A number of organisations exist to support individuals with speech difficulties and disorders in the United Kingdom and these organisations will be able to provide further information on both articulation disorders and speech therapy. Medical professionals and experienced speech therapists will also be able to provide further information, advice and support.
You might also like...