What is Backing Disorder?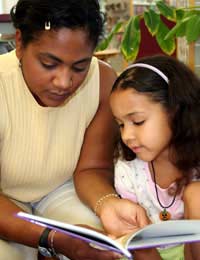 A backing disorder is a substitution type of speech disorder in which sounds that are normally made at the front of the mouth are made at the back of the mouth instead. Backing disorders tend to occur in children and those with physiological abnormalities, and are often easily treatable with speech therapy and home monitoring. For this reason there are relatively few physiologically normal adults with backing disorders, but they may still occur.
What is Backing Disorder?
A backing disorder is a communication/speech disorder in which an individual produces sounds at the back of the mouth rather than at the front of the mouth. This most commonly affects the sounds s, t, f, d, sh and ch, which are normally produced with the anatomy of the front of the mouth (lips, teeth, tongue, hard palate). Backing disorders are often classified as types of substitutions because when the pronunciation of sounds is moved to the back of the mouth, a substitute sound is made instead. For example, someone with a backing disorder who attempts to produce a "t" sound may well produce a "k" sound instead.
Why Does Backing Disorder Occur?
Backing disorder usually occurs due to physiological causes or causes specific to the individual. Physiological causes are those pertain to the physiology of the mouth or throat, such as that the tongue is abnormally large, the tonsils are enlarged, the neck is uncommonly short or the pharyngeal dimensions are decreased. Causes specific to the individual can include that children simply enjoy the vibrations made from producing sounds at the back of the mouth, or that it is easier for an individual to make such sounds.
Who is Affected By Backing Disorder?
Backing disorder is commonly found in children and those who have physiological abnormalities in the mouth and neck. People with Down Syndrome, for example, may have physiology which contributes to a backing disorder. Because backing disorders are usually easily treated in individuals without physiological abnormalities, there are not many physiologically normal adults with this type of disorder.
How is Backing Disorder Treated?
Backing disorder can be easily diagnosed by a speech therapist who will be able to set forth appropriate treatment recommendations including home speech exercises. Parents can also work on problem sounds with their children simply by paying attention to speech, sounds and language while singing songs, saying silly rhymes and reading books together. Parents might also make a point of modelling correct speech sounds by showing their children how they correctly pronounce sounds with the front of their mouths. This also allows parents to exaggerate specific sounds and connect them to words, such as connecting a chair to the "ch" sound. Remember, speech therapy might only be an hour or two and not even every week, but parents can be involved in their children's speech development every day.
Backing disorder is a communication phenomenon in which speech sounds that should be made at the front of the mouth are made at the back of the mouth instead. Such a disorder might have physiological basis or might simply be specific to the individual. Speech therapy and exercises can help correct or lessen the impact of a backing disorder.
You might also like...
Shar, you are exactly correct. It is all over TV, especially in news departments. Had to listen to Michelle Obama for 8 years talk about her shhtruggles. A few minutes ago a local news person was doing a remote story, and street became..shhtreet. Last week the female anchor at the same station spouted an s-backed word also. Contagious? Read an article where the writer had thrown up his hands about it because he had listened to an NPR host interviewing two women in today's politics....and guess what, ALL THREE OF THEM WERE DROPPING s-backs. It must be one of those unwritten "I am so cool" phenominations.
Big.
- 7-Jan-20 @ 12:41 AM
I noticed so many people on television with the S backing and it drives me nuts but my friend says it's a speech impediment and they can't help it
Shar
- 9-Dec-19 @ 1:35 PM
I am a teaching assistant in a main stream primary school. I work with children who have speech and language difficulties.
Brookie
- 15-Jan-17 @ 9:09 PM