Children's Speech Sound Disorders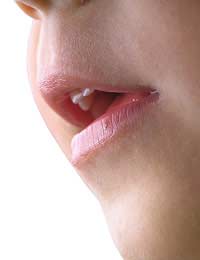 Children with speech sound disorders either can not produce speech sounds, can not correctly produce specific speech sounds or can not use speech sounds correctly when they do produce them. These speech sounds may be related to one letter or may be related to entire syllables. Generally these disorders are more specifically classified as either articulation disorders or phonemic disorders, though there may be some mixed speech sound disorders as well. In a broader context, however, there are four main types of speech sound disorders. The causes of speech sound disorders vary, and speech therapy is very often the first option for treating speech sound disorders.
Types of Speech Sound Disorders
Children who experience speech sound disorders usually fall into one of four broad categories. Omissions occur when children leave out sounds or syllables either because they can not produce them, can not produce them correctly or do not use them correctly throughout their spoken language. Additions, sometimes also called commissions, occur when a child adds an extra sound or syllable to a word. Distortions occur when a child pronounces a word correctly, but one of the sounds involved is not correct. Finally, substitutions occur when a child consistently substitutes one sound for another. This generally holds true across language, so that children produce the wrong sounds consistently.
Causes of Speech Sound Disorders
Speech sound disorders may have any number of causes. Some may result from developmental disorders such as autism and some may result from genetic syndromes such as Down syndrome. Hearing loss and illness may also cause some speech sound disorders, and neurological disorders may also give rise to speech sound disorders. Some speech sound disorders may also occur without a known cause, or they may be associated with another speech and language disorder. Physiological factors which prohibit a child from producing specific sounds may also be the underlying cause of some speech sound disorders.
Treatment for Speech Sound Disorders
Children with speech sound disorders very often engage in speech and/or language therapy. Speech therapy is the therapeutic treatment of speech difficulties and disorders. Speech and language therapy helps to treat an individual's speech and language difficulties and disorders. Speech therapy is generally private and only involves the child and his or her therapist, though parents may be involved as needed. What occurs during speech therapy will depend upon the child's difficulties and abilities, but activities such as flash cards, working on handout sheets, clapping games, practicing vocal sounds and even storytelling, reading and conversation are all common. Often parents will be taught how to carry out drills or activities at home so that children can practice in between sessions as well.
Children who have speech sound disorders very often benefit from speech and/or language therapy. However, some speech sound disorders can not be totally corrected and so some residual errors may persist throughout the child's life. Usually these residual errors do not prohibit communication though, as children learn to work with them or even partially mask them the longer they live with them. For more information about children and speech sound disorders, contact your GP or a local speech and language therapist.
You might also like...
My 3 year old grand daughter has been diagnosed with speech sound disorder, but my daughter has been told that nothing will be done to help her until she is 6, and that we are to prepare for her becoming less articulate as she 'gives up trying'. This is really distressing. We so want to help her but have no idea what to do or where to go. Any help would be very much appreciated.
Nanna J
- 13-Apr-17 @ 9:52 AM