Autism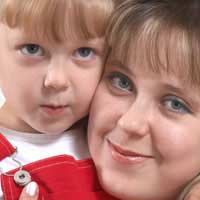 Autism is perhaps the most common pervasive developmental disorder. It is a brain disorder that affects multiple areas of development including social interaction creative/imaginative play and verbal and nonverbal communication. Usually a child will begin to show signs of autism by the age of three, including signs that his or her verbal speech is not developing as normal for a child of his or her age.
Autism in the United Kingdom
Over half a million people have been diagnosed as autistic in the United Kingdom, though this disorder also affects their loved ones as well. When all family members are taken into account, the number of people affected by autism rises to over 2 million. Statistically, boys are four times more likely to have (or be diagnosed) with autism than girls. The cause of autism is still being investigated, though many researchers find it unlikely that there is one single cause of the disorder, particularly given that there is a broad autistic spectrum of disorders that have now been identified. There is currently no cure for autism, though there are many ways that life can be made easier for individuals and families affected by autism.
Autism and Verbal Communication
What actually causes verbal and nonverbal communication difficulties in autism is not yet known, but it is thought that an individual's brain development was affected either before, during or after birth and thus the communication control centre was somehow impaired. Depending on the individual, the type of communication difficulties experienced will vary. Some individuals with autism can speak fairly fluently while others may not be able to speak at all.
Generally, pronunciation is not a problem for individuals with autism, but word and sentence meaning, intonation and rhythm all can be. Echolia, or the repetition of something previously heard, has also been associated with autism. Vocabulary skills may also develop unevenly for autistic individuals, with much more vocabulary learned and used regarding areas of personal interest than in other areas.
Autism and Nonverbal Communication
Autistic individuals also have difficulties with nonverbal communications. As a basic description it has been said that autistic individuals do not follow social cues when interacting with others. Many are unable to sustain eye contact, even when speaking to another person, and attention span is often limited. The use of hand gestures, either as formal sign language or to support verbal speech (such as when pointing to an object), may also be impaired. Autistic individuals also may not respond when their names are called, making it hard to include them in conversations or other social activities.
Further Information on Autism
There are many organisations that exist across the United Kingdom to provide further information on autism and communication. The National Autistic Society (www.nas.org.uk), Autism Independent UK (www.autismuk.com), Autism Care UK (www.autismcareuk.com), the Scottish Society for Autism (www.autism-in-scotland.org.uk), Autism Cymru (www.autismcymru.org) and Autism Northern Ireland (www.autismni.org) all operate to inform and support individuals and families affected by autism.
Medical professionals should also be able to provide further information on autism and communication. Speech therapists may be able to provide further information as well, and a variety of organisations dedicated to speech difficulties and disorders might be able to offer advice or support.
You might also like...