Strokes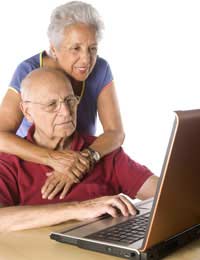 A stroke occurs when the blood flow to the brain is disrupted, usually by a blood clot, and cells of the brain die and are damaged. If the cells located in the communication control centre of the brain die or are damaged an individual may experience a variety of speech disorders including aphasia, apraxia of speech/dyspraxia and/or dysarthria.
Though it may be hard for the individual to communicate, it must be remembered that the individual has not necessarily lost intelligence, simply the verbal means to communicate his or her thoughts. When speech is impaired due to a stroke, speech therapy can often help to rehabilitate verbal speech abilities. How much rehabilitation may occur will be different in each unique case.
Aphasia
Aphasia is a condition that leaves an individual unable to produce or comprehend language and so sometimes left unable to speak, unable to read or write, unable to do both or another combination of communication difficulties. Many different types of aphasias exist, all with particular signs and symptoms. The prognosis for aphasia will depend upon the type of aphasia, the cause of the aphasia and the age of the individual involved.
Apraxia of Speech/Dyspraxia
Apraxia of speech, sometimes also called dyspraxia, leaves individuals unable to consistently and correctly say what they mean. There are two main types of apraxia of speech. Acquired apraxia of speech is mostly present in adults and is often the result of injury to the part of the brain that controls language use, such as in the case of stroke. Developmental apraxia of speech occurs mainly in children and is often present from birth.
Generally individuals suffering from apraxia of speech will have trouble stringing together sounds and syllables to make coherent words, and may also have trouble with speech rhythm, stresses, inflections of speech, speed and cadence.
Dysarthria
Dysarthria is a slurring of the speech, otherwise defined as imprecise, slow and/or distorted verbal communications. A stroke may cause dysarthria because if the area of the brain that controls language is affected, so too will be the nerves that connect to the muscles involved in making speech. If these muscles are thus weakened or begin to receive uncoordinated speech "messages" from the brain, then speech is disrupted as a result.
Speech Therapy
If speech is impaired due to a stroke, speech therapy may be able to rehabilitate an individual's speech and language abilities to some extent. What occurs in speech therapy will depend upon many variables including the age of the individual, the speech difficulties experienced by the individual, the length of the session (usually between 30 and 60 minutes), whether the session is private or a group session, and the location of the session.
If individuals can still verbally communicate then activities and drills designed to boost vocabulary, learn correct grammar, practice tone and pacing and more may be the basis of therapy sessions. If individuals can not verbally communicate then the speech therapist may be able to introduce communication aids such as books, charts or computers, or possibly even teach sign language, which may allow the individual to communicate through alternates to verbal speech.
Further Information
Most medical professionals will be able to provide further information on strokes, and speech and language specialists will be able to provide further information and support to those suffering from speech disorders as a result of strokes. The Stroke Association (www.stroke.org.uk) will be able to provide further information about strokes and speech difficulties as well. A number of organisations also exist to support individuals with speech problems in the United Kingdom.
You might also like...