Articulation Disorders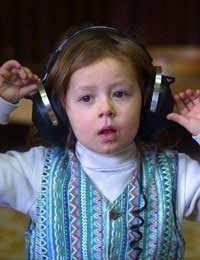 Articulation disorders are those that are related to an individual's ability to say particular sounds and/or string particular sounds together. These difficulties will persist across words as distinct from a simple mispronunciation. At their most basic level articulation disorders are the results of an individual being physiologically unable to produce particular sounds through the use of their lips, tongue, teeth, palate and even respiratory system, facial nerves and muscles.
In children with no associated condition, articulation disorders may be treatable with speech therapy. In individuals who have trouble articulating due to another condition, the prognosis of that condition will likely affect their progress in correcting their disordered articulation.
Common Types of Articulation Disorders
There are several common types of articulation disorders, particularly among children. Substitutions occur when an individual literally substitutes one sound for another, such as pronouncing a "w" instead of an "r".
Distortions are a type of disordered articulation in which the individual tries so hard to pronounce a sound correctly that (s)he ends up actually distorting the sound, such as by working too hard to produce a "w" and actually producing a whistling sound instead.
Additions are articulation disorders in which the individual routinely pronounces an extra sound or syllable, for example saying "assemembly" instead of "assembly". In comparison, omissions are a type of articulation disorder in which the individual omits or does not pronounce particular sounds, such as dropping the "s" or "ch" sounds out of their words.
Regardless of which particular articulation disorder occurs, there are some similarities in individuals who have any type of articulation disorder. Across the spectrum the sounds most often articulated incorrectly are "s" "l" and "r". Also across the spectrum individuals who suffer from articulation disorders can be extremely hard to understand and may become frustrated at their inability to communicate, which then makes their speech even more unintelligible. Stress, illness and tiredness may also cause an articulation disorder to become more pronounced, even if strides had been made towards better articulation previously.
Causes of Articulation Disorders
In children there may be any number of causes of articulation disorders, such as weak muscles, little control over the tongue or respiratory system, or just a generally immaturity related to speech. However, some cases, particularly those in adults, may be related to an associated condition or cause. A general speech delay, hearing impairment, mental retardation, acquired brain injury and certain types of learning disabilities may all contribute to articulation disorders.
Treating Articulation Disorders
Individuals with noticeable and consistent articulation disorders should be assessed by a speech pathologist. These specialists are trained in distinguishing speech impairments and will be able to devise a treatment plan suitable for each unique case. Consistent speech therapy sessions, as often as every day in some cases, with extra "homework" and practice activities to be carried out at home are common methods of treating articulation disorders, though how well the disorder may be overcome will be specific to each individual.
The speech pathologist will likely be able to give some indication of how much progress can be expected in each specific case. Speech pathologists can often be accessed privately or via a referral from a GP.
You might also like...
it is very helpful.pls.let us know about medical treatment which can prove beneficial in case of articulation problem.
puks
- 27-Oct-13 @ 2:37 PM
would like more information on articulation disorder organizations
Ready Betty
- 30-May-13 @ 5:17 PM