Son with 'Backing' Disorder: Any Exercises to Help Him?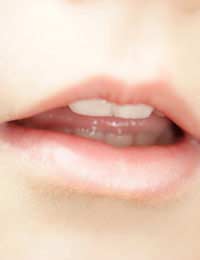 Q.
We have been told that our 3 yr old son has a 'backing' disorder. He cannot pronounce the sounds: s, t, d, sh, ch, f.
The speech therapy service in our area is short staffed at the moment and the appointments few and far between. What exercises can I do in between appointments to best support him please?
(R.G, 13 July 2009)

A.
A backing disorder is a phonological process in which sounds that are normally produced at the front of the mouth are produced at the back of the mouth instead. If you pronounce the sounds s, t, d, sh, ch, f out loud, you'll recognise that all of these sounds are produced with the lips, teeth, tongue and hard palate/roof of the mouth (structures at the front of the mouth). Moving these sounds to the back of the mouth results in entirely different sounds, for example a k sound instead of a t sound.
There is also a phonological process known as "fronting" in which the opposite is true - sounds that should be produced at the back of the mouth are produced at the front of the mouth instead. Both of these processes can be considered types of substitutions in children developing speech since these children routinely substitute some sounds for others.
The reason that backing occurs could be physiological, such as do to tongue size or pharyngeal dimensions, or it could be specific to the child, such as that one sound is more comfortable, easy or fun for him or her to make. Why your child is backing is something that a speech and language therapist will need to determine.
When the speech therapist does see your son, specifically ask him or her what you can do between appointments to help your son with his sounds. It is very common for children to be sent home with speech exercises anyway, so "homework" should be readily available. Also ask your speech therapist what kind of improvements would be expected of your son between appointments. This will help you keep track of his speech development and allow both you and the speech therapist to have more details of his language journey.
Work on the Sounds
In the meantime, working on problem sounds with your son can be as easy as setting aside time to sing songs, say nursery rhymes or read books. Make sure to do this with your son so that you can help correct him if a sound is pronounced incorrectly. Allowing him to watch your mouth as you say the sound might help also.
Helping him identify words and items that use these sounds, such as by pointing out the sun and saying "s" sound or asking him what a snake says in order to produce the "s" sound might also help him as well. It could be too that your son will respond to short sounds, such as being able to say "da da da" or "fa fa fa" before he is able to say words with these sounds in them. For now this should be perfectly fine as it is the pronunciation of the sound rather than the word that is at issue.
Helping your son with his sounds is something that you can do every day, multiple times per day. When your speech therapist gives you more formal exercises you'll no doubt receive instructions for that practice as well, but don't forget that every time your son speaks you have the chance to help him with his speech. Good luck!
You might also like...