About Our Site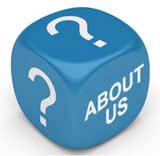 SpeechDisorder was formed to offer a unique reference point on speech disorders: causes, treatments and therapies.
Speech, language and communication disorders affect a significant portion of the global population. From stammering to lisps, dyspraxia to dysarthia, a variety of speech disorders exist which make verbal communication difficult. But with proper diagnoses and treatments many speech challenges may be overcome or at least alleviated to the point that efficient communication becomes possible.
SpeechDisorder was formed to provide comprehensive information on speech disorders in the United Kingdom, including common disorders, common causes of these disorders, how these disorders may be diagnosed and possible treatments for the disorders.
SpeechDisorder also explores the variety of therapies which may be used both in speech-language therapy and at home to help those with speech and language disorders break through these communication barriers.
The SpeechDisorder writers all have experience or a particular interest in speech disorders and they draw upon personal experience as well as current research to provide the best information and advice on a wide variety of speech, language and communication topics. Though our writers update SpeechDisorder regularly, there may be subjects which they have yet to cover. Readers who have suggestions or questions for our experts should always feel free to send them in so that we can address these topics and better meet our readers' needs.
Our concern was that there was no single UK resource for interesting features and practical advice on this subject.
Our features and articles are written by experts - who have experience, or a particular interest in this area.
Our Background
SpeechDisorder was founded by John Rowlinson, the founder of PtS.
John, through PtS, is involved in a number of ventures including software and property companies. A percentage of revenue from these activities goes towards funding SpeechDisorder and a number of similar sites.
Our focus is simply on having experts create the highest quality information possible that is widely read.

Related Articles in the 'Site Information' Category...