Cluttering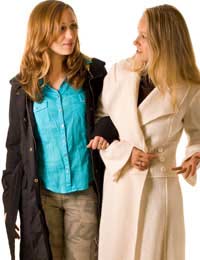 Cluttering is a speech disorder that affects the fluency of speech. Unlike other disorders those who suffer from cluttering are sometimes not even aware of their condition or precisely when they clutter their speech. Most members of the general public are not aware of cluttering as a recognised speech disorder either. Below are some answers to frequently asked questions about cluttering.
What is Cluttering?
Cluttering occurs when an individual's speech accelerates to a more rapid pace than normal, when the individual (often unconsciously) repeats syllables or phrases, and/or when an individual goes back to repeat things multiple times in an effort to make his or her speech more clear. When these occur, the individual's speech literally becomes cluttered.
What are the Causes of Cluttering?
There is no single cause of cluttering, and in fact there may be medical causes of cluttering that are unique to the individual. Conditions that affect concentration may be related to an individual's cluttering, and there may even be some prescription medications that are used to treat independent illnesses or conditions that could also bring about cluttering as a side effect. The use of alcohol or drugs such as marijuana/cannabis may also influence cluttering.
Does Cluttering Ever Go Away?
If cluttering is brought on by alcohol, drugs or prescription medication then it may go away when these substances are no longer being used. If cluttering is associated with another condition, it may be alleviated in line with the progress of that condition. Some individuals affected by cluttering, however, will deal with it indefinitely.
Can Individuals Affected by Cluttering Communicate?
Of course. Like stuttering or stammering, cluttering simply means that verbal communication is less efficient than it might be otherwise. Cluttering certainly does not preclude an individual from communicating, but it may mean that (s)he will need to consciously slow his or her speech and think through what (s)he would like to say. Stress may have an adverse effect on cluttering, so all efforts to stay relaxed while communicating should help, though at the very least they won't hurt.
What If Speaking is Difficult for Someone with Cluttering?
Speaking will be difficult for someone affected by cluttering, but this does not mean that others should shy away from speaking with him or her. Instead, others should be sure to allow the individual as much time as is necessary for him or her to complete a communication. Others should avoid interrupting someone with cluttering, and should not finish his or her sentences. If others cannot understand something due to cluttering, they should be honest about it and continue to communicate until both parties are clear.
Is there a Cure for Cluttering?
No, there is not a single recognised cure that will stop all cases of cluttering. However, speech and language therapy is usually useful in overcoming cluttering to a certain extent, and cluttering that is associated with another condition or substance may be alleviated in line with the recovery of that condition or when the substance is no longer ingested.
You might also like...
@timnord7 - I have only just found this site too when looking for a cause for my symptoms. I've always found it quite difficult - I know what I want to say but sometimes it just comes out the wrong way, or I mix words up, or can't think of specific words. I am 49, but it seems worse since I have started the change of life.
Patsy
- 11-Nov-16 @ 10:45 AM
Hi, I am 48 and I just learned about cluttering. I have been told I stutter but it isn't that. Like a person above said. It's like I can't say the things I am thinking of fastest enough or in the right order.I have known I do this most of my life but has gotten worse since getting older. I used just say it's my language and you have to know my language to understand me.Stress is a major inconveniencebecause it gets worse and it really sucks because I know what I wana say and it comes out all wrong and I sound stupid. I have noticed if I relax and slow down I speak better. It is nice to finally know I am not the only one and there is way to help with this problem.
timnord7
- 10-Nov-16 @ 4:07 AM
@Clarity must be blis - I'm sorry to hear that your disorder makes you miserable. I have included a link to the British Stemmering Association
here
which may be able to offer more help and support.
SpeechDisorder
- 10-Jul-15 @ 2:35 PM
I have suffered from garbled, inconsistent speech my entire life. A couple of years ago I went to see a specialist, who diagnosed me as a clutterer. The odd thing about my disorder is it is so inconsistent. On occasions I can speak extremely clearly, with good pace and clarity, then the next day I will find I have to avoid saying certain words or sentences because I can't control the rate of my speech. This is particularly difficult for me as a significant part of my job is public speaking. Some days I can give my presentations quite well, but other days it can be terrible. Terrible for me, and terrible for the people who are listening. I have learned the breathing techniques which would help me control my rate of speech, these do work, but some days there is absolutely nothing I can do but uncontrollably vomit forth huge chunks of words. Stress or nerves make it worse, and so knowing that a presentation is coming up does often make the situation worse. The funny thing is that when I am by myself, I can speak as clearly as you like. But put one or fifty people in front of me, even my wife, and everything changes. It sucks.
Clarity must be blis
- 9-Jul-15 @ 6:48 AM
I'm 34, and I have suffered from cluttering my entire life. But was not aware of the actual condition until recently. This problem has been the point of contention for me in many circumstances. Many people have to aske me to slow down when talking. It seems my thoughts come to me faster than I am able to convey them in spoken or written language. As a result I come across as someone with disorganized thinking, sloppy handwriting and strange ideas. It is worse when I am stressed out. It has even hurt me in court when I have given testimony becasue it seems like my testimony is inconsisten, when really I jst have trouble getting my thoughts across to others without confusing descriptions or tripping over myself to back up and start over. When I first discovered that a "condition" that described my problem actually existed, I cried with relief that I was not alone. No one likes to think their is something worng with them- unlikesome, I have been aware of my problem for many years and have been searching for answers. I am definately an clutterer. I have found that diet afects it and it is worse when I eat lots of sugar or junk food. Stress also makes it worse. It has come to the point that when I am unser the gun, I avoid talking to people becasue I am afraid of what I will say or how I will come across to others. I am wondering if there is a support group out there.
clutter bug
- 9-Nov-11 @ 2:16 PM
Hi, I'm 26 and have always had a slight problem with my speech, i've noticed it getting slightly worse over the past few years so thought I'd find out if there is actually a name for my problem and how to go about treating it, if possible. Reading the information above I'm pretty sure I suffer from cluttering. How do I find out how to deal with it? would my local GP be any use?
brewis
- 11-Apr-11 @ 10:48 PM